1220-USBBent Plywood Side Chair
Side Chair with Uph Seat/Back.
Features
Designed, engineered, and 100% manufactured in the USA.
Plywood construction.
Maple veneer.
Metal to metal fastners.
Any standard wood finish.
Options
Available w/uph seat
(1220US, .5yd)
Available w/uph seat/back
(1220USB, .7 yd)
List Price Starts at $914
Specify / Quote
Downloads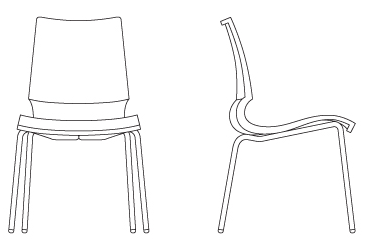 Share
Finishes
Please click on swatch to add samples to cart.