Relax, Collaborate and Be Social
Amenity Spaces
What is Amenity Space?
An amenity space is a community hub within a public area where people can go to relax, collaborate, and be social.
Designing an Effective
Amenity Space
01.
Space Planning
The key to a dynamic amenity space is to create zones that contribute to the culture of the organization.
02.
Designate Your Zone
Designated zones for lounging, small quiet spaces for working alone, larger communal spaces for working in teams and dining areas gives each person the choice of how they want to work, study, or relax at any given moment.
03.
Technology
Another key is having power easily accessible. It is essential to creating a workspace in today's wired world.
04.
Social Atmosphere
Fun areas such as a billiards table are also common.
The Falcon Advantage
Falcon offers a wide variety of furnishings, storage, and acoustic solutions to create the perfect amenity space.
Seating
Falcon offers a superior collection of solid wood, metal, and Tufgrain faux wood aluminum chairs to fit any budget.
Our wood chairs are built for heavy commercial use featuring mortise and tenon joinery, corner blocking with commercial glue, and case-hardened screws. In addition to our large selection of standard wood chairs, we can also customize a chair based on your needs.
Our extensive range of metal chairs are designed with style, durability, and sustainability in mind, and are capable of withstanding the demands of the most active commercial space.
View Chairs
Tufgrain Aluminum
Our Tufgrain faux wood aluminum chairs look like real wood, such as Walnut or Cherry, but perform like a typical powdercoat painted steel chair.
Our Tufgrain Collection is lighter, more durable, and easier to maintain than a real wood alternative. All Tufgrain chairs offer a lifetime warranty.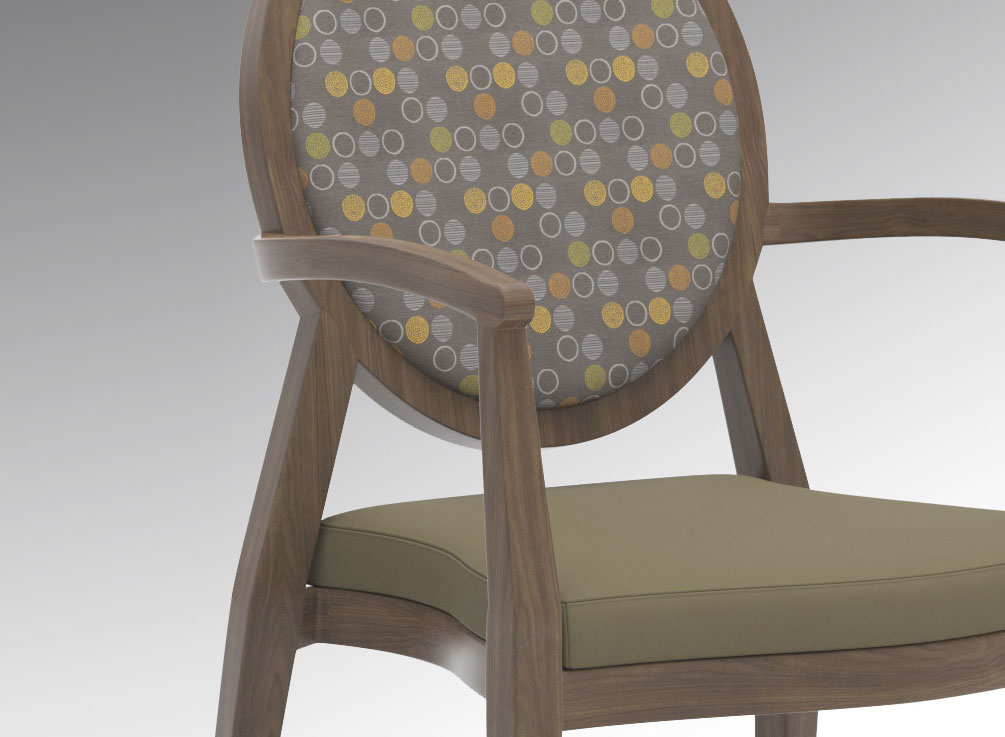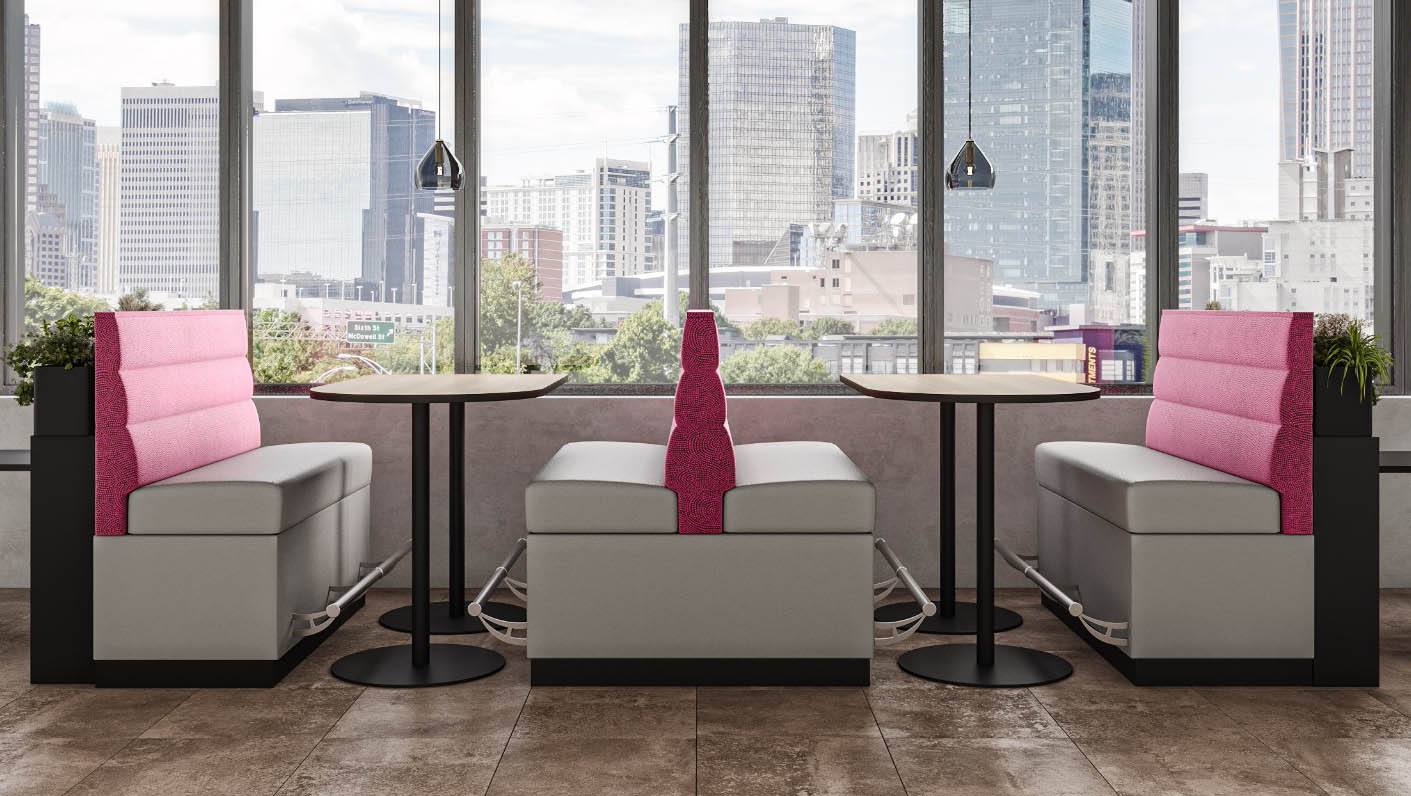 Booths
Today, booths are used in a large variety of places, not just in restaurants. We often use booths to divide space between zones. They create amazing study pods effective for quiet study or collaboration.
Falcon booths are available in dozens of standard styles and are custom-built to fit your exact space. This custom approach maximizes the seating capacity of the area. Even better, we can incorporate power options directly into our booths.
View Booths
Watch the Booth Video
Tables
Tables are at the center of everything that happens in your amenity space. Falcon manufactures tables for a variety of uses, whether you need community tables for collaborating or multipurpose tables for small groups or working alone.
Stand-up height tables where gathering can occur in both seated and standing positions make it easy to join or leave a group while communicating at eye level with all involved.
Need power? We can add power to all of our tables utilizing USB, USB-C, Qi, and more.
View Tables