Create Spaces to Relax and Recharge
Prioritizing the well-being and appreciation of all factory and distribution center workers is crucial for any business's success. Allowing them moments to unwind, socialize, or simply take a quiet break can boost productivity and morale, and simultaneously decrease workplace accidents and injuries.
A Blueprint to
Breakroom & Cafeteria Design
01.
Layout & Ambiance
Create a spacious design with varied zones so employees can choose the setting most conducive to their mood. Booths are perfect for privacy and quiet conversation, while standing-height tables encourage movement and socialization. Seating and tables that can easily be rearranged and reconfigured for events and company meetings add extra versatility to the space.
02.
Technology
Another key component is having power easily accessible to all seating options. It's essential to allow workers to plug in or unplug in today's wired world.
03.
Fun & Games
Fun recreational areas with pool tables, ping pong or even just a few table games like chess and checkers can encourage friendly interaction and foster positive relationships among coworkers.
04.
Nourishment Stations
Coffee stations and snack bars give employees a place to reenergize without leaving the workplace, maximizing productive work hours.
Tufgrain Aluminum
Our Tufgrain faux wood aluminum chairs look like real wood, such as Walnut or Cherry, but perform like a typical powdercoat painted steel chair.
Our Tufgrain Collection is lighter, more durable, and easier to maintain than a real wood alternative. All Tufgrain chairs offer a lifetime warranty.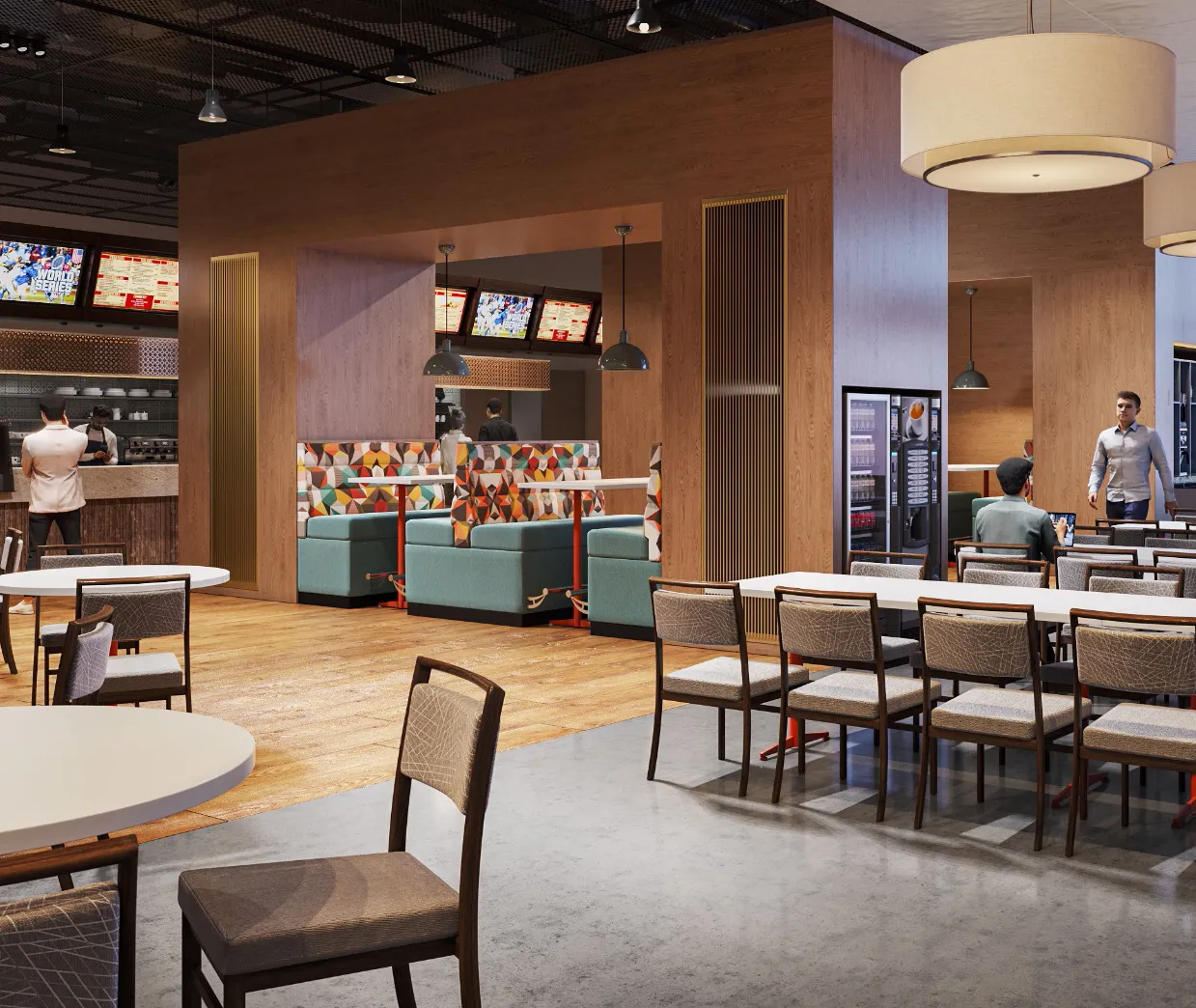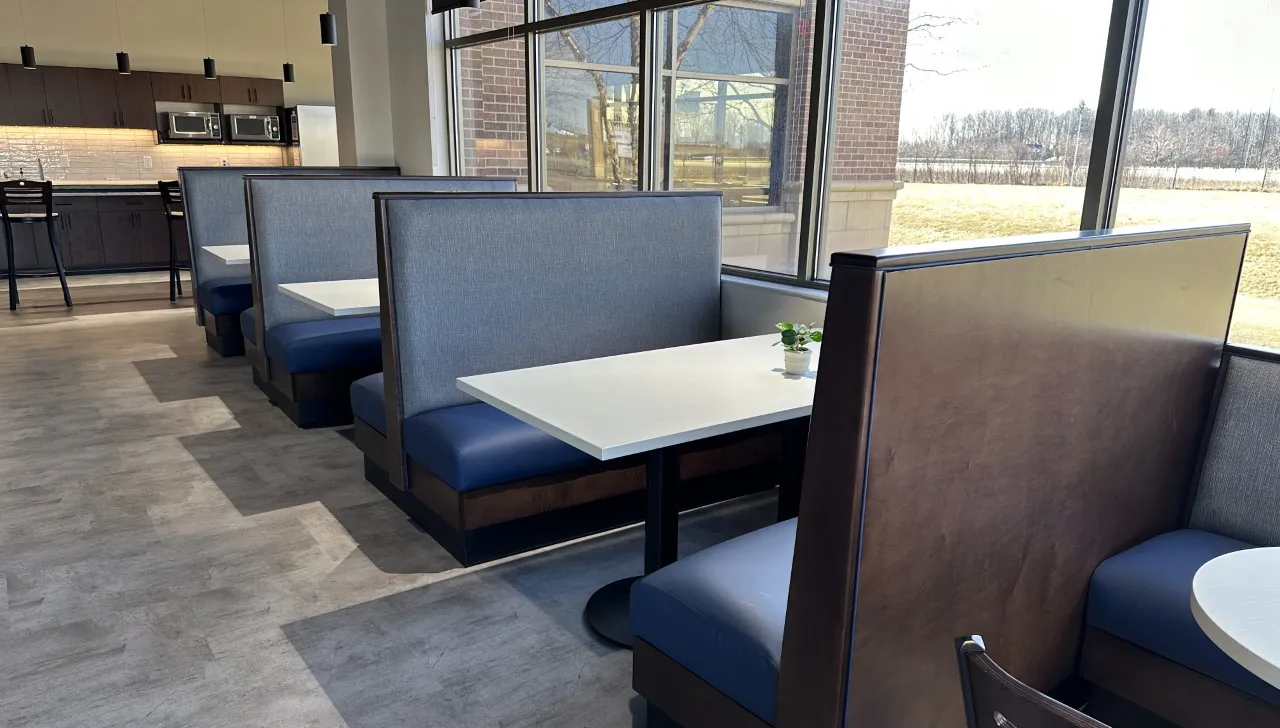 Falcon Booths
Today, booths are used in a large variety of places, not just in restaurants. Booths are often used to divide space between zones and maximize seating capacity. They offer acoustic benefits and foster a feeling of intimacy and privacy.
Falcon booths are available in dozens of standard styles and are custom-built to fit your exact space. This custom approach maximizes the seating capacity of the area. Even better, we can incorporate power options directly into our booths.
Watch the Booth Video
Breakroom & Cafeteria Tables
Whether you need multipurpose tables to enjoy lunch or a quick coffee break, or community tables to encourage collaboration, Falcon manufactures tables perfect for your needs.
Stand-up height tables where gathering can occur in both seated and standing positions make it easy to join or leave a group while communicating at eye level with all involved.
Need power? We can add power to all of our tables utilizing USB, USB-C, Qi, and more.
Accessibility Ensure that all areas are wheelchair-friendly and meet ADA compliance standards.
View Tables