ASC-CAscent Lift
The Ascent Table Collection features fluid lines and a graceful inverted "Y" leg structure. The tables fold and store in the most compact footprint possible.
Features
Patented non-finger pinching mechanism
Lever release unlocks the table so it can be folded upwards from its center
Large universal casters are standard allowing for maximum mobility
Beam and hardware are standard in Anthracite powdercoat finish
Standard sizes:
63" dia
72" dia
32" x 84"
32" x 96"
32" x 104"
32" x 120"
42" x 84"
42" x 96"
42" x 104"
42" x 120"
Options
Powdercoat available by request with an extended lead time
Power
List Price Starts at $5127
Specify / Quote
Downloads
Share
Finishes
Please click on swatch to add samples to cart.
more about Falcon Ascent

ASCENT
Move your design forward with our new line of tables that transform your space in seconds and tuck neatly away.
LIFT Series allows you to easily transform the tables into folded positions and wheel them from storage to room—and back—with ease. Save space with TILT Series tables. The tabletops flip and nest with ease after your meeting, event, or conference. FOLD Series tables simply fold and stack on a cart for storage.
ASCENT TABLES come standard with chrome bases. Choose from three top styles and edge options, so you can customize the perfect design for your space.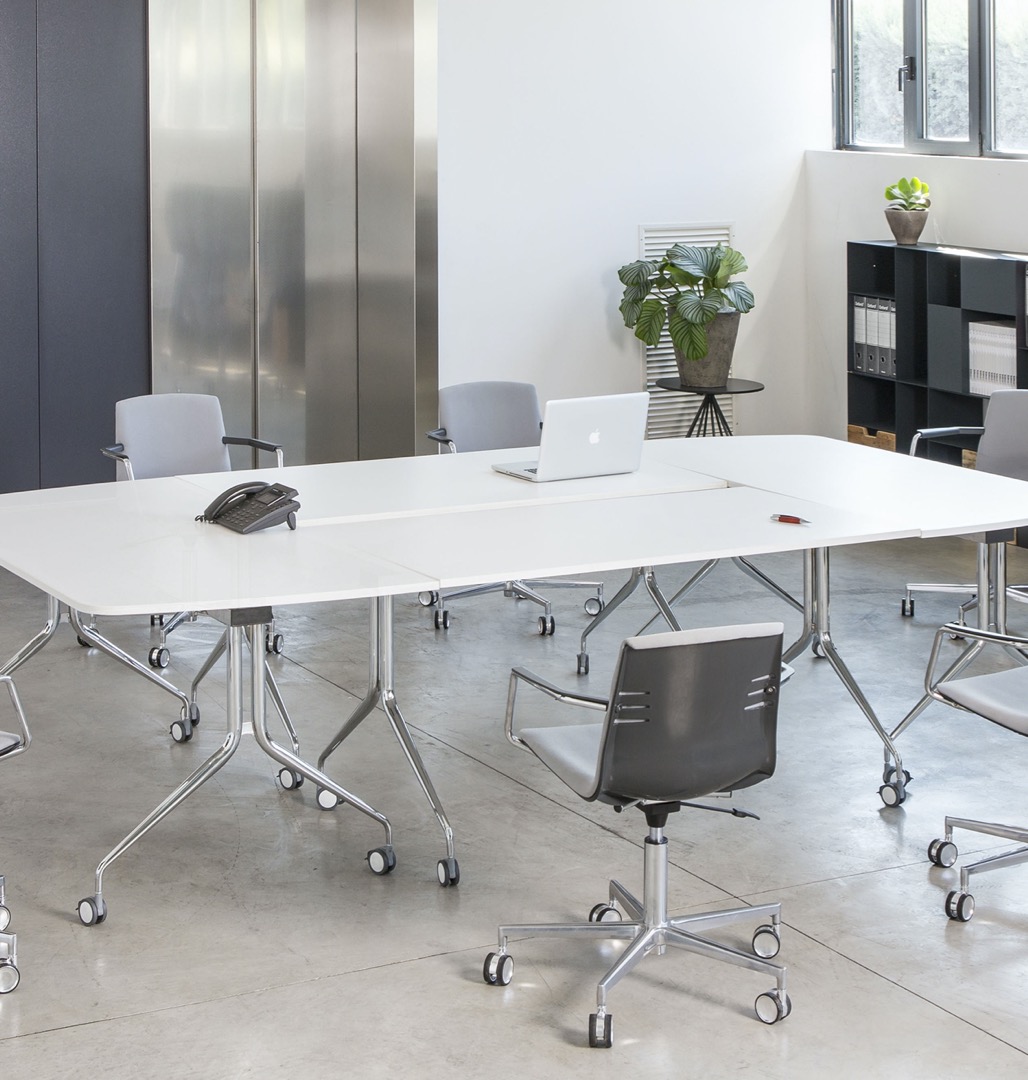 ASCENT
TILT
TABLES