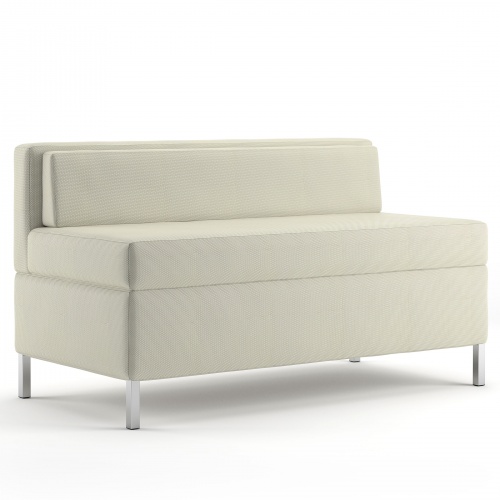 Description
Modern low-profile design. Perfect for any space.
Overall Dimensions
28"H x 27"D
SH: 18" SD: 19.25"
COM Required:
Features
Seat: 5" premium foam over elastic web removable seat
Smooth upholstered inside & outside back
Lumbar pillow

Polished Chrome

Legs Only

Freestanding single booths or wall benches must be anchored to the floor
" Single booths are not intended to be modular or used to create a wallbench. If a wallbench is needed please use the wallbench specifications, model number, and pricing per linear foot."
FA-Single-Booth

FA1236: 36"L 5.25 yards
FA1242: 42"L 6 yards
FA1248: 48"L 6.5 yards
FA1260: 60"L 7.75 yards
FA1272: 72"L 9 yards
FA-1-4-Circle

FA31: 1/4 Circle
28"H x 48" x 48"L x 50.5"D
9.5 yards
Body Cushion: 7 yards
Back Cushion: 2.5 yards


FA-Ottoman

FAOTT
19"H x 36"L x 27"D
2.5 yards
Body Cushion: 2.5 yards

FA-Double-Seating

FA2248: 42''L 8.5 yards 
FA2260: 48''L 9.75 yards 
FA2272: 60''L 11 yards