4920Wood Side Chair
Contemporary wood side chair with upholstered inside and outside back and spring seat.
Features
Standard Seat Style: Upholstered
Inside Back Material: Upholstered
Outside Back Material: Upholstered
Frame Quality Species: High Quality Hardwood
List Price Starts at $884
Specify / Quote
Downloads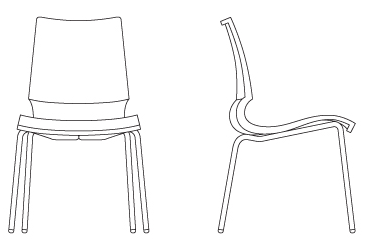 Dimensions & Weight: 36"H x 21"W x 24.5"D, 20" Seat Height
18.00 Lbs.
Yardage: 0.9
Share
Finishes
Please click on swatch to add samples to cart.