In the war for talent, companies are turning away from huge rural campuses and embracing big cities to lure prospective employees. In their hunt for second headquarters, Amazon has expressed a preference for metro areas, citing public transportation and the ability to pull talent from top university systems as key factors in their choice. The entering workforce wants to live and work in the city, to be near the energy and diversity a metropolitan area provides. High end apartments, access to the ever-changing food and beverage trends, along with ample opportunities to experience a variety of entertainment, all within walking distance of home or public transportation are key for the incoming workforce. In a switch from tradition, jobs are starting to follow these workers, instead of workers following employment opportunities. The trick becomes designing spaces to attract these workers.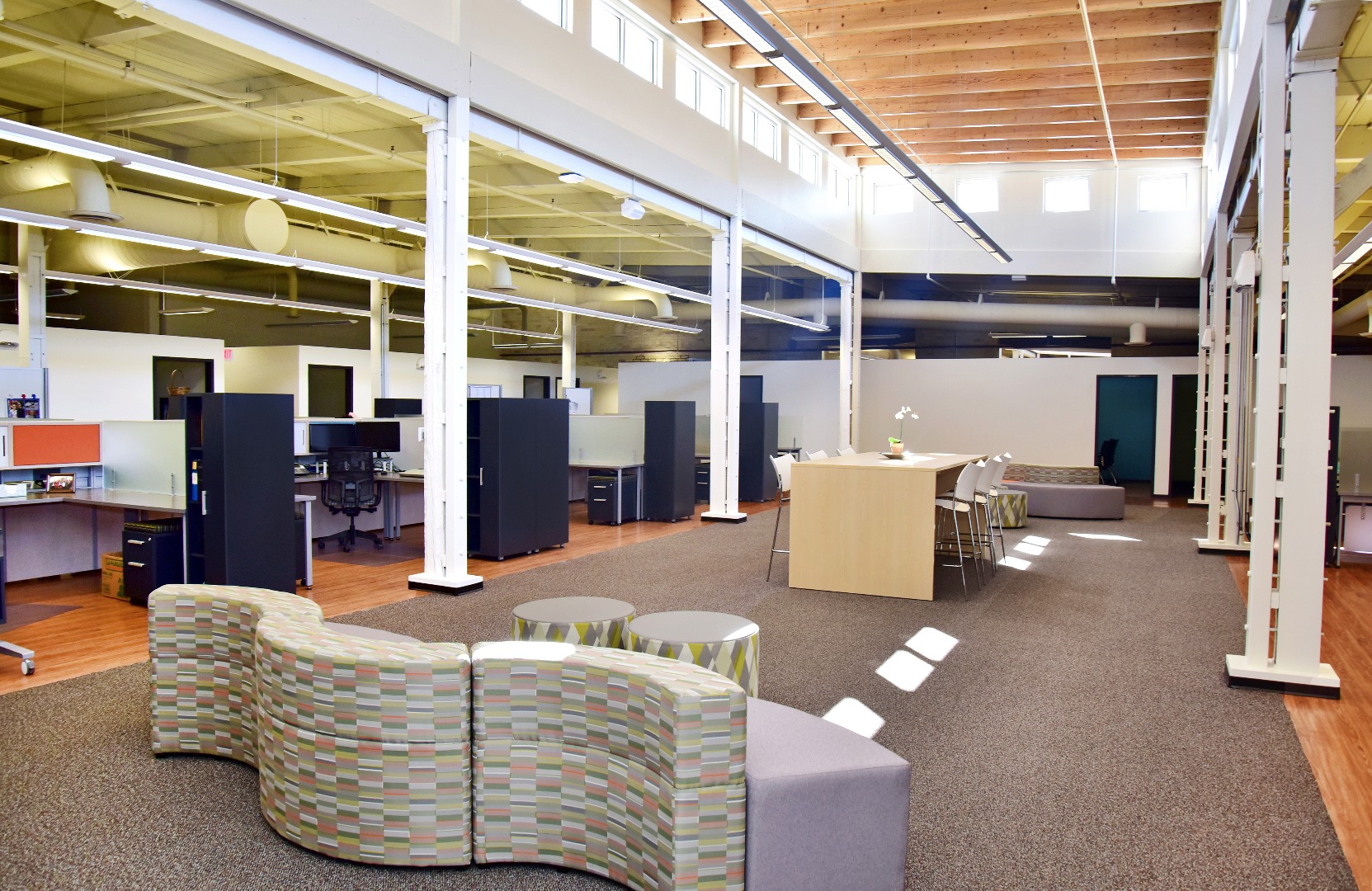 Offices are becoming communities within communities. Embracing the millennial workforce's need for diversity in both work style and office space has become increasingly important, and amenities have become the name of the game. Office design has transformed into a combination of commercial and hospitality, with the need for lounge areas and cafes becoming commonplace. At LinkedIn's new space in New York, there's a whopping 40,000 square-foot cafe, with seating options varying from high backed booths for solo work, to large tables for more collaborative meetings. All told, LinkedIn's new space has workstations for 240 employees, a relatively small number, with the bulk of the space dedicated to phone rooms, seating nooks and meeting rooms.
Even smaller, coworking spaces such a WeWork are getting in on the amenities game. In addition to their existing kitchens with coffee bars and local beers on tap, some locations are adding WeMrkt's. These in-house markets offer access to things you would normally have to leave the building for— snacks, office supplies and other items. Embracing the trend towards "side hustles", the WeMrkt will also offer goods made by WeWork members.
In the move back to downtown Chicago, McDonald's new headquarters is located in an area well known for its nightlife and restaurants, showing that what's outside the building is becoming almost as important as in. In an article in Fortune, CEO Steve Easterbook said "… part of the importance of moving downtown is that it gets us closer to our customers, gets us closer to our competition, it gets us closer to the trends that are shaping the future of our society". McDonalds has gone to great lengths to make their new location a second home, designing "work neighborhoods" to give employees as much flexibility as possible.

The trend towards providing for multiple work styles is nothing new and is becoming the standard for office design. With working from home becoming not only easier but more of the norm, office spaces need to offer an environment that makes employees want to come to work. Everything has become about the "experience", and the workplace is no different. The line between work life and home life is becoming increasingly blurred, and today's worker is just as likely to work from a couch as a traditional workstation. Moving to the city, where these workers are flocking, is key. Recruiting new employees now is as much about how well the employer fits into their lifestyle as it is about traditional methods. Kitchens are stocked with snacks, game rooms sport ping pong tables and oversized chess sets, conference rooms are equipped with fizzy water machines and couches, the new hip bar is opening down the street. This is the new landscape of office design.


References and further reading:
Contract Design: LinkedIn New York
https://www.contractdesign.com/projects/workplace/linkedin-new-york/
Hospitality Design: WeWork Introduces Retail Concept WeMrkt
https:// www.hospitalitydesign.com/news/retail-commercial/wework-introduces-retail- concept-wemrkt/
Fortune: McDonald's New Chicago Headquarters Is Officially Open. Why It Moved Back to the City After 47 Years
http://fortune.com/2018/06/05/mcdonalds-new-chicago-headquarters/