Wi-Fi and mobile technology have made it easier than ever for hotel guests to work remotely, whether they're traveling for business or pleasure. Knowing their guests needed a business-friendly space to catch up on email, meet with colleagues or even grab a quick bite before heading out for the day, the owners of Quality Suites in Pineville, North Carolina and their management group, Porter, Wellons and Pierce Hospitality Group, set out to design a new space, enlisting the advice and expertise of Overlees Contract Resources, LLC.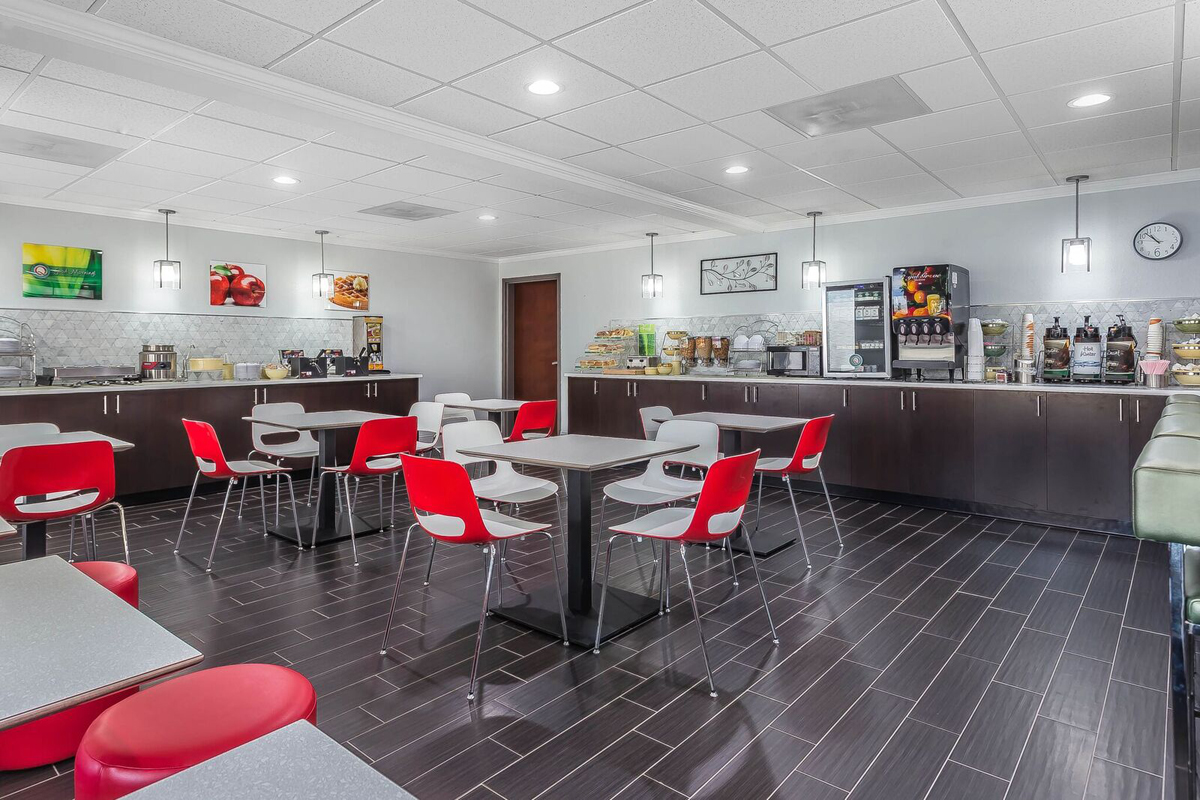 After assessing the existing lobby and dining area furniture, the team decided that an entirely new look was in order; but for their purposes, typical hospitality furniture may not fit the bill. Falcon and Thonet's furniture, though designed with a corporate environment in mind, was versatile enough to work in Quality Suites' business-oriented lobby space and provide the sleek, comfortable and inviting look and feel that hotels require.
Quality Suites' modern lobby and dining area now features Thonet's MOSS | Ditto seating with built-in outlets, MOSS | Chill benches and ottomans, Falcon's Fifth Avenue booth seating and Falcon tabletops and bar stools, all versatile enough to accommodate breakfast seating for vacationing families or business travelers catching up on email throughout the day. At the end of the project, the only remnant of the original space was the cabinetry. The face-lift even won the hotel a "Best Renovation of 2016" award at the Choice Convention!